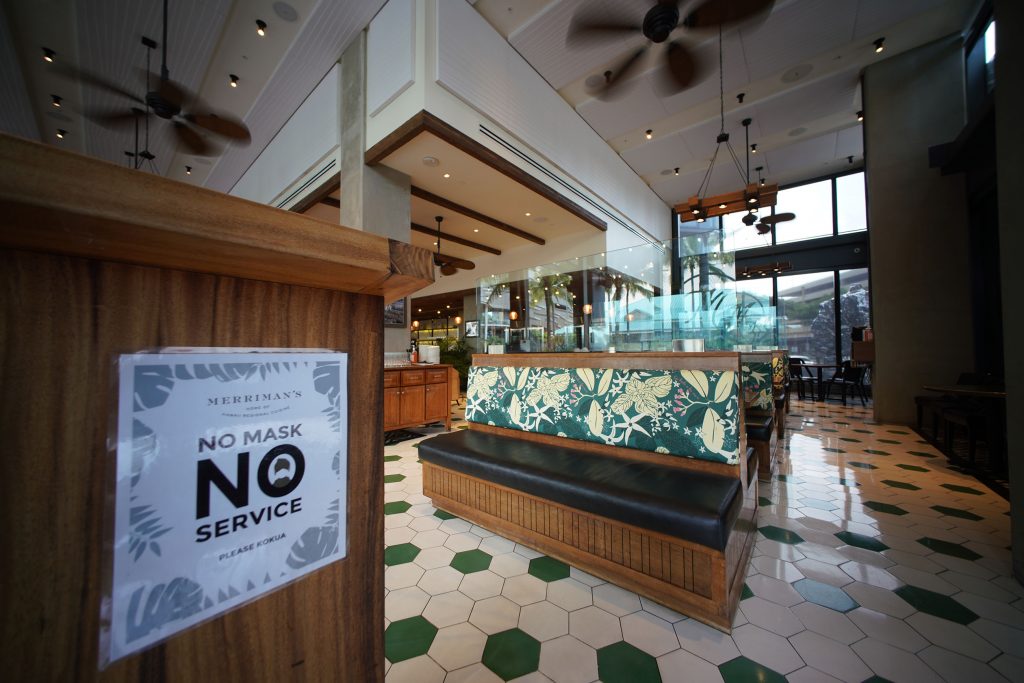 For years, Peter Merriman has been concerned about viruses like the flu spreading through the air of his restaurants.
So even before the pandemic, Merriman's restaurant in Kakaako has pumped in enough outdoor air to turn it over 24 times per hour – more air exchanges than the standard hospital operating room.
More recently, he invested in carbon dioxide monitors and ultraviolet disinfection lights for the Oahu restaurant's HVAC system, plus HEPA filters and carbon dioxide monitors at his Waimea location on Hawaii Island. His other two restaurants on Kauai and Maui are both open-air.