Farmers
Every meal is prepared farm fresh.
Meet the farmers that grow our delicious produce.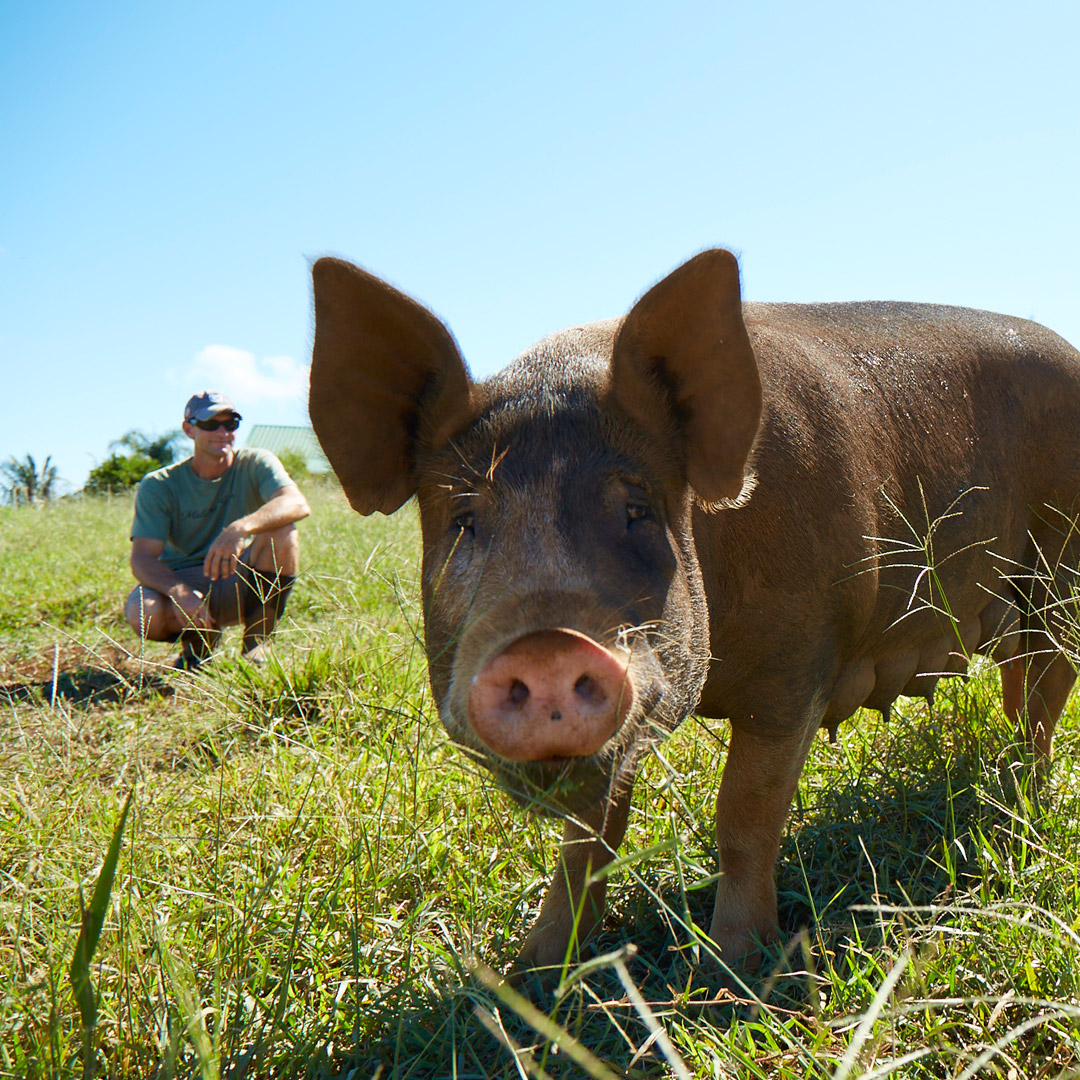 Dave and Lehua Fitch are at the forefront of something beautiful on the island of Maui. Their Berkshire hogs are treated in a way that respects how an animal is meant to be raised and slaughtered. They also show amazing love to the 'aina by rotating the pens in their own developed system. Merriman's loves this pig and our customers agree.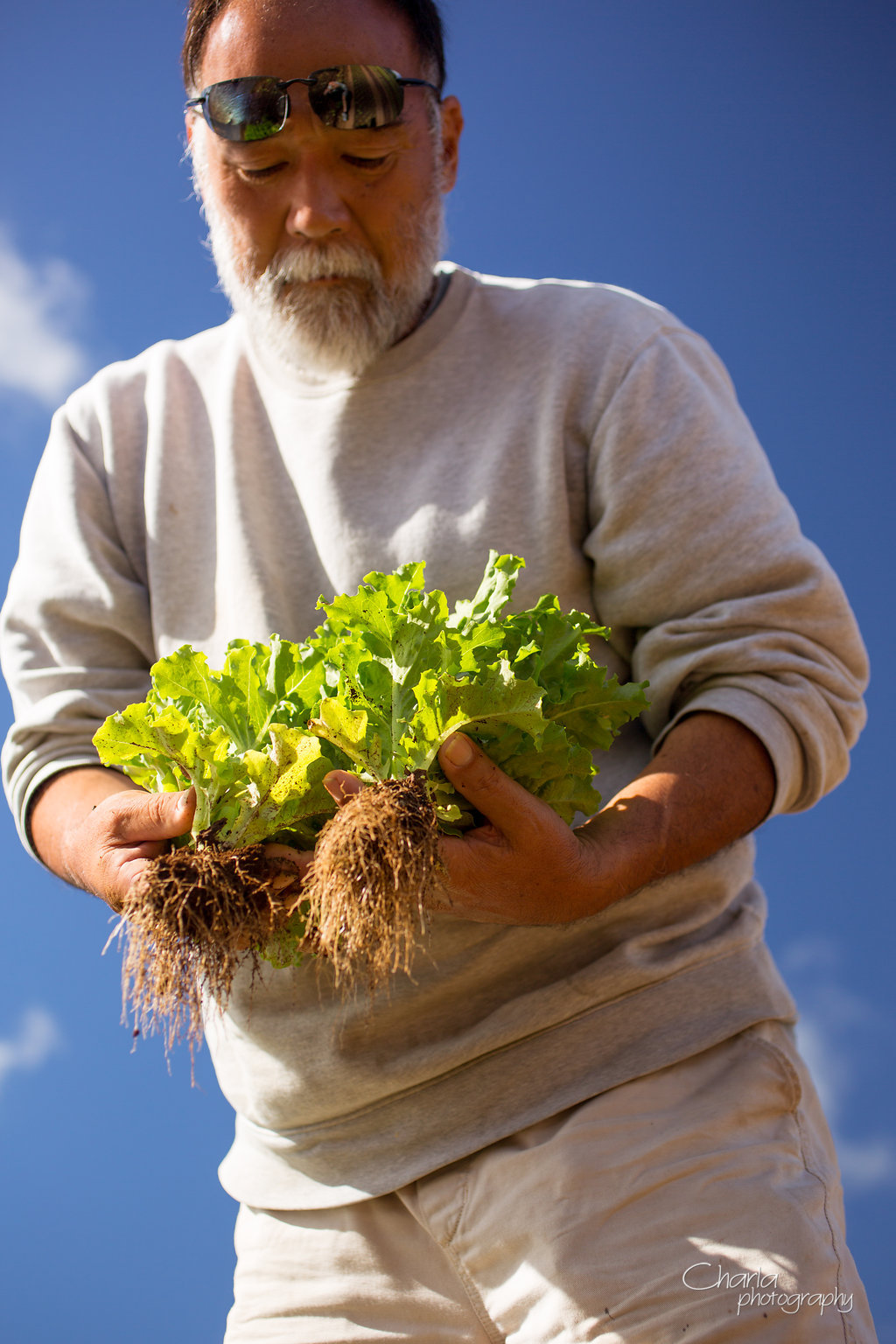 Hirabara Farms
Big Island
Owners Kurt and Pam Hirabara are two very special farmers, who through Kurt's deep science background, and her dedication to quality and style, have been providing Merriman's with baby lettuces and other specialty produce for about two decades. On less than two acres, Hirabara Farms manages to produce their specialty lettuces, a mix of 13 types, varying in color, shape and flavor at a rate of 350 pounds a day. Merriman's receives a mixed variety of lettuces, including: Red Oak, Lollo Rossa, Frisee, and Cocarde, just to name a few.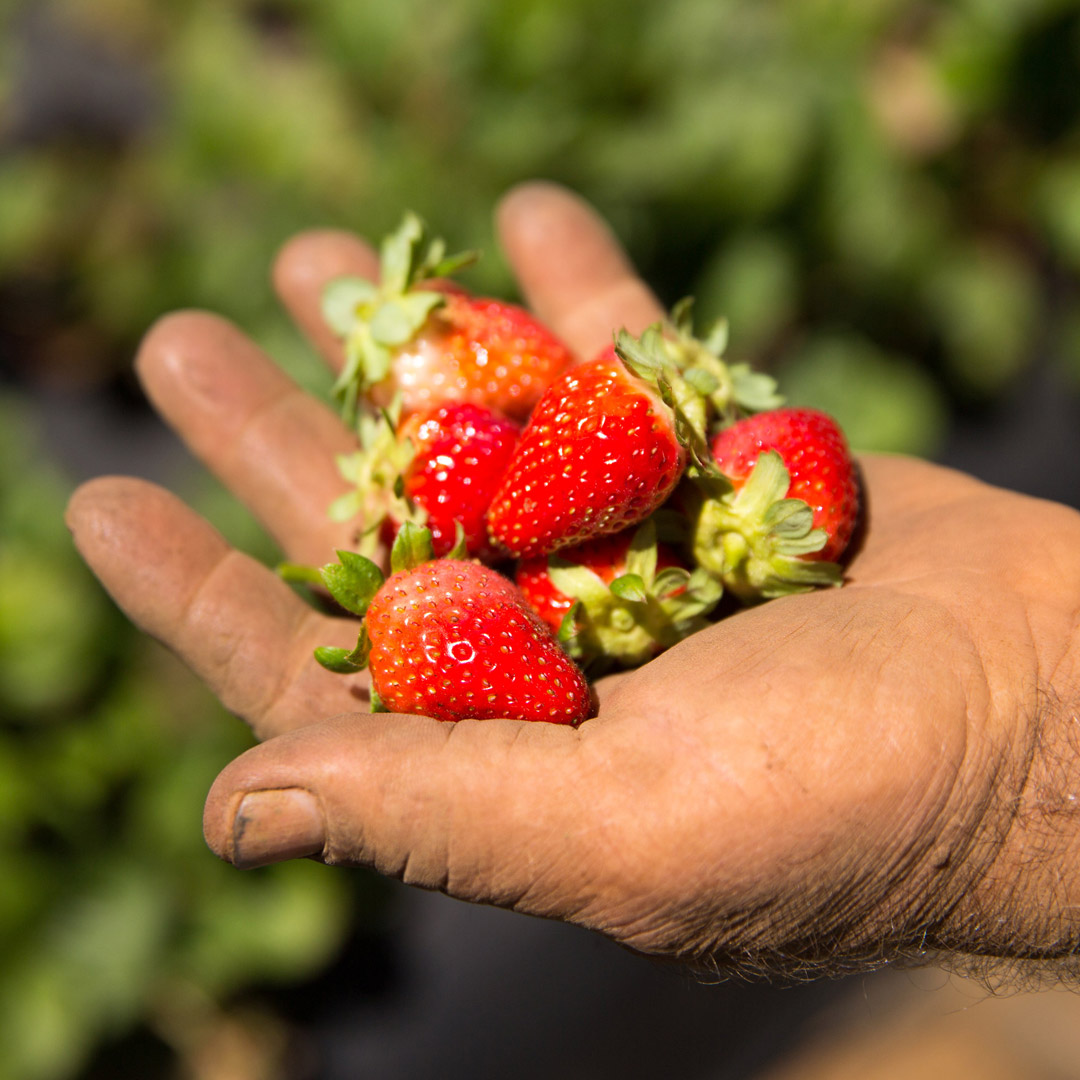 Since 1988, the Rincon Family has been providing patrons with their ruby red strawberries. This farm is very much a family production and therefore, the use of pesticides is very minimal, as with most farmers here. They don't want to be working around anything that could potentially harm their family or produce. Rincon Farms uses only brief applications of fungicides and organic insecticides. Strawberries have always been their primary produce.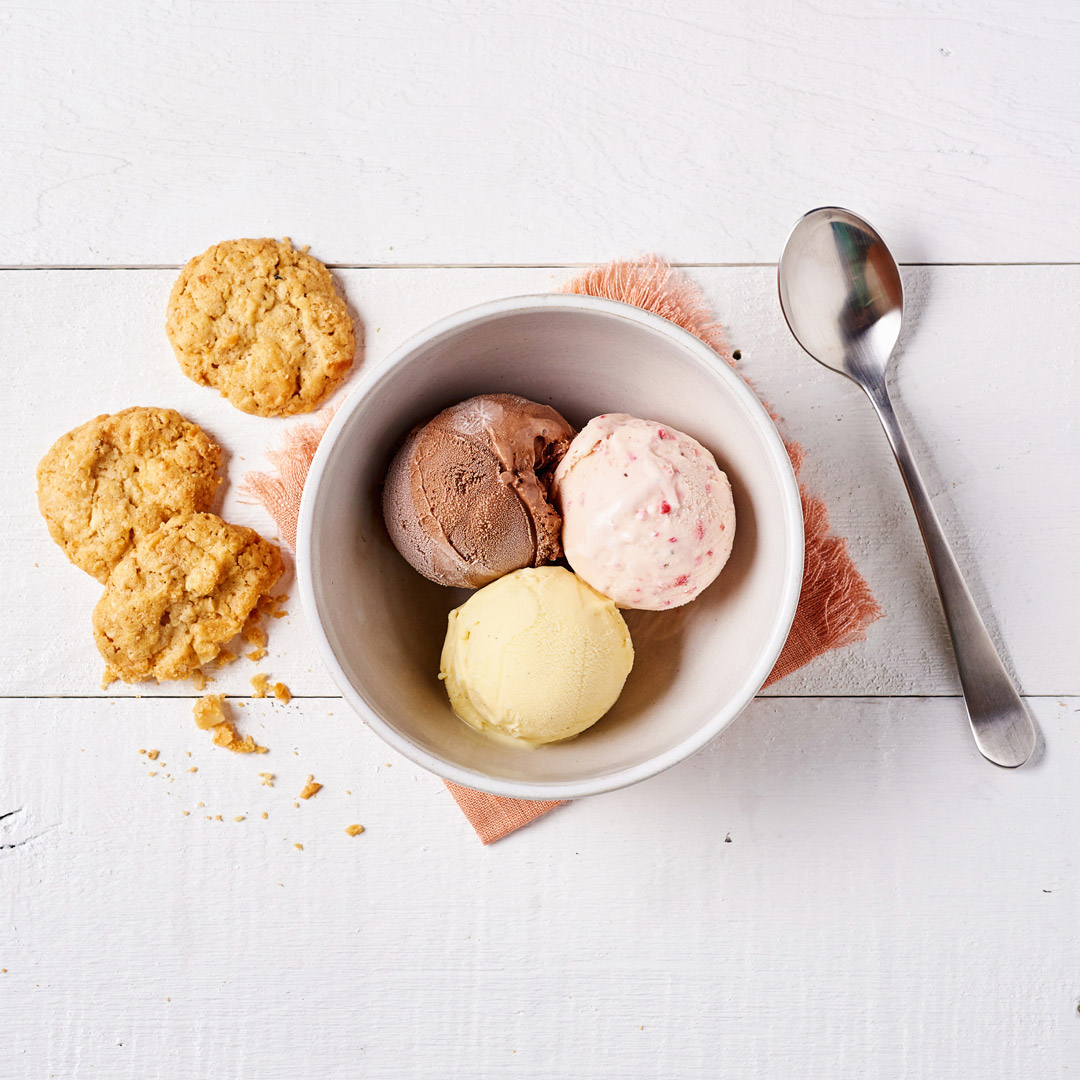 Tropical Dreams
Big Island
Tropical Dreams has been making gourmet ice cream and other related products for a quarter of a century. They produce small batches of custom made super premium ice cream. Super premium means it is made with cream containing 18% butter fat and is "low over run" (the amount of air mixed in during the freezing process), thus producing a dense, rich product. All of the creams used for their ice creams come from local dairies, and they also use as much local fruit as possible in their mixes.