Marylee Sakas
Marketing Designer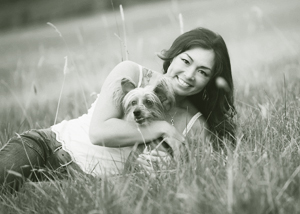 Who would have guessed that a part-time position as a "First Impression" at Merriman's Kapalua would lead to my dream job as a Marketing Designer six years later. Although my educational background and training is in Marketing and graphic design, I was prepared to put my profession on hold when given the opportunity to move to Maui. I mean, who could resist year around surf and paddling outrigger canoe?
Luckily, Merriman's gave me the opportunity to pursue my career aspirations and enjoy the fun island lifestyle here on Maui. I currently serve as the Marketing Designer, handling Graphic Design and photography for many of the published advertisements, events, and print material related to the restaurants. Merriman's also has provided further education in web design allowing me to grow and develop creatively. I could not ask for a more supportive and fun environment to thrive professionally.
I am so proud of my affiliation with Merriman's Restaurants. We are not only committed to serving the finest cuisine on the islands, but we strive to do this using the freshest locally grown ingredients and products available. I feel fortunate to be able to work with a team of seasoned professionals who all share the common goal of providing our customers a dining experience unlike any other.