Lunch Menu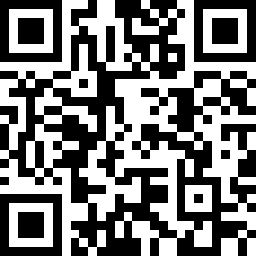 Use the QR Code above to View Our Take Out Menu & Place an order for Pick Up.
HARRISA SPICED KAMPACHI 29

Scallion Jasmine Rice, Pukalani Broccoli, Ho Farm Cherry Tomatoes, Sauteed Mushrooms, Cirtrus Butter Sauce

CORRIANDER BLACK PEPPER CRUSTED NY 39

Hau'ula Farm Tomatoes
SOUP, CHEF'S DAILY SPECIAL 9

Lobster Bisque

PARMESAN TRUFFLE FRIES 8

Garlic, Parsley

OYSTERS ON THE HALF SHELL (4pc) 16

Champagne Black Pepper Migonette, Vegatable Crudite

KALUA PIG QUESADILLA 14

House-Made Kim Chee, Mango Chili Sauce

ORGANIC TARO HUMMUS 12

Local Cucumber, Cherry Tomatoes, Radish, Olives, Purple Potato Chips

TAKO & COUNTRY BREAD 22

Octopus "A la Escargot" Style, Cognac Parsley Garlic Butter

BAG O' BISCUITS 5

Housemade Buttermilk Biscuits, Big Island Churned Butter
DIRT GROWN SALADS
ALL EARTH GROWN FOR THE TRUE HAWAI`I TERROIR. NO AQUAPONICS.
CAESAR, PETER'S ORIGINAL 16

Hirabara Farm Baby Romaine, Fried Green Tomato "Croutons"

ROASTED BEET & FENNEL 15

Frisée, Sweet Land Farm Chèvre, Orange, Mint, Cilantro, Orange Ginger Vinaigrette

HERB GRILLED CHICKEN & AVOCADO SALAD 22

Local Roasted Beets, Garbanzo Beans, Local Green Beans, Garden Greens, Maui Onion, Buttermilk-Dill Dressing

GREEK SALAD 15

Hirabara Farm Romaine, Tomato, Basil, Cucumber, Red Onion, Kalamata Olive, Calabrian, Chili, Feta, Lemon-Garlic Vinaigrette, Country Bread

ADD FRESH FISH +17

ADD WILD SHRIMP +5 ea
MAKAI -MP

Day Boat Fresh Catch, Local Farm Inspired

PRIME SHORT RIBS 28

Chinese Braised, Kim Chee, Pineapple Salsa, Baby Bok Choy, Artisanal Rice

ROSEMARY GILLED EGGPLANT SANDWICH 16

Fresh Basil, Siracha Aioli, Hau'ula Tomatoes, Chevre, Local Butter Lettuce

FRESH FISH SANDWICH 22

Moroccan Spices, Lime Crushed Avocado, Hau'ula Tomatoes, Tartar Sauce

FRESH FISH TACOS 22

Avocado, Aloun Farm Cabbage Slaw, Roasted Tomato Salsa, Pico De Gallo, Cilantro

FRESH FISH & SHRIMP & CHIPS 28

Waikiki Brewing 'Craft Light' Beer-Battered Catch of the Day & Wild Shrimp, Rosemary Sea Salt Fries, Malt Vinegar Aioli, Lemon

GRASSFED UMAMI BURGER 17

6oz Kua Aina Ranch Beef, Sautéed Mushrooms, Gruyere, Arugula, Truffle Aioli, Housemade Kaiser Bun

ADD APPLEWOOD SMOKED BACON TO YOUR BURGER + 4
FARM TO HIGH RISE KIM CHEE 5

HOKKAIDO ARTISANAL BROWN RICE 5

VEGETABLE OF THE DAY 7
FLOURLESS CHOCOLATE CAKE 12

Fresh Strawberries and Cream

BREAD PUDDING 12

Maui Gold Pineapple, Macadamia Nuts, Housemade Salted Caramel, Housemade Vanilla Ice Cream

HOMEMADE ICE CREAM 7

Vanilla, Coffee, Chocolate or Seasonal Sorbet with Homemade Waffle Cone

LILIKOI POSSET 12

Homemade Macadamia Nut Cookie, Fresh Strawberries and Cream
PROSECCO 14

Gondolino, Veneto, Italy

SPARKLING ROSE 16

Lucien Albrecht, Alsace, France

CHAMPAGNE 25

N/V Troulliard Brut, Epernay, France

SAUVIGNON BLANC 14

Echo Bay, Marlborough, New Zealand

SANCERRE 20

Domaine Curot, Loire Valley, France

CHARDONNAY 18

Mer Soleil, Santa Lucia Highlands, California

CHARDONNAY SOMMELIER SELECTION 25

2017 Gran Moraine, Yamhill-Carlton, Oregon 150ml

RIESLING 15

Dr. Konstanitin Frank. Finger Lakes, New York

PINOT GRIS 16

Sokol Blosser, Willamette Valley, Oregon

ROSE' 18

Sanford, Santa Rita Hills, California

ROSE 15

Clos Cibonne "Tentations" Cote de Provence, France

PINOT NOIR 17

Alexana, Willamette Valley, Oregon

RED BURGUNDY SOMMELIER SELECTION 30

2018 Maison Frederic Magnien "Graviers" Morey-St. Denis, France 150ml

CABERNET SAUVIGNON 18

Obsidian, Red Hlls, Lake

MERLOT 16

Peju, Napa Valley, California

SHIRAZ 18

Torebreck, "Woodcutterʻs", Barossa Valley, South Australia

SANGIOVESE 20

La Spinetta "Il Nero Casanova" Tuscany, Italy
MERRIMAN'S MAI TAI* 15

Kula Light and Dark Rums, Lime, House-made Mac-nut Orgeat, Orange Curaçao, Honey-Lilikoi Foam

NO KA OI * 15

Ocean Vodka or Classic Gin, Thai Basil, Lime, Honey-Lilikoi Puree

THE SAGE 15

Gin, Lime, Lemon, Sage, Agave, Orange

MEZCALOR 15

Mezcal, Lime, House-made Jalapeno Syrup, Grand Marnier

BINGO BANGO SPICY MANGO 15

Vodka, Mango, Thai Chili, Tajin

ALOE VERA BREEZE (LOW ALCOHOL) 15

Chareau Aloe, Gin, Soda, Lemon

NEW SQUARE 15

Rye, Benedictine, Pimm's, Velvet Falernum

GUAVA COCONUT LIME MARGARITA 15

Tequila, Lime, Guava, Coconut Water, Coconut Lime Zest Rim
PETE'S ISLAND WHEAT 9

Kohola Brewery, 'Pete's Wheat', 5.5% with part of the Proceeds Donated to the Polynesian Voyaging Society

LAGER 9

Waikiki Brewing Company "Craft Light" 4.0%

SAISON 9

Aloha Beer Company, 'Waimanalo Farmhouse Saison'' 5.4%

GOLDEN ALE 9

Honolulu Beer Works, 'El Guapo' 5.8%

IPA 9

Honolulu Beerworks, 'Hop Island IPA' 7.0%

HARD CIDER 11

Paradise Ciders, 'Killah Dragon' 6.0%

PORTER 11

Black Strap Waikiki Brew 5.6%

HANA KOA "ROOFTOP" PALE ALE 9

Hana Koa Brewing Company Pale Ale, Honolulu, Hawaii

HANA KOA 9

Rooftop IPA 5.2%
LOCAL CANE SUGAR SODAS 4

Cola, Diet Cola, Lemon Lime, Ginger Ale, Root Beer

FRESH SQUEEZED LEMONADE 5

CUCUMBER GINGER MINT LEMONADE 8

HOUSEMADE GINGER SODA 6

HOUSEMADE LILIKOI ICED TEA 6

HOUSEMADE FRUIT PUNCH 6

MANGO ICED TEA 4
Certified Organic products used whenever possible ~ *Consuming raw or undercooked foods may increase your risk of foodborne illness. A 4% surcharge on food goes entirely to our hardworking culinarians.
Reservations Available in Open Table
(808) 215-0022
Lunch Menu Available 11:00am - 5:00pm Daily