Lunch Menu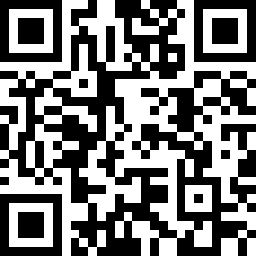 Lunch Take-Out Available from 11:00am - 3:00pm Daily
Use the QR Code above to View Our Take Out Menu & Place an order for Pick Up.
CHEFʻS DAILY SOUP 9

Vegetarian Lentil Soup Garnish of Creme Fresh, Cilantro, & Lemon Zest

PAN ROASTED MAHI MAHI 34

Sliced Hauʻula Tomatoes, Asian Slaw, Watercress Salad Garnish, Citrus Ponzu
HAPA POKE 17

Maui Onion, Avocado, Ogo, Inamona

OYSTERS ON THE HALF SHELL 16 /4pc

Champagne Black Pepper Mignonette

KALUA PIG QUESADILLA 14

House-Made Kim Chee, Mango Chili Sauce

ORGANIC TARO HUMMUS 12

Local Cucumber, Cherry Tomatoes, Radish, Olives, Purple Potato Chips

OAHU SHRIMP TRUCK 19

Garlic, Ginger, Lemon, Local Cabbage Slaw

TAKO & COUNTRY BREAD 22

Octopus "A la Escargot" Style, Cognac Parsley Garlic Butter

STEAMED CLAMS & CIABATTA 23

Fresh Manila Clams, Steamed with Parsley Butter, White Wine, Garlic, Lemon & Housemade Ciabatta Bread

SZECHUAN GREEN BEANS 11

Seared A la Plancha with Spicy Szechuan Sauce, Toasted Macadamia Nuts

BAG O' BISCUITS 5

Housemade Buttermilk Biscuits, Big Island Churned Butter

ISRAELI SALAD 13

Roasted Red Peppers, Couscous, Hirabara Farms Baby Lettuce, Mint, Macadamia Nuts, Local Lemon, Very Good Olive Oil
DIRT GROWN SALADS
ALL EARTH GROWN FOR THE TRUE HAWAI`I TERROIR. NO AQUAPONICS.
CAESAR, PETER'S ORIGINAL 13

Hirabara Farm Baby Romaine, Fried Green Tomato "Croutons"

ROASTED BEET & FENNEL 13

Frisée, Sweet Land Farm Chèvre, Orange, Mint, Cilantro, Acai Vinaigrette

ADD FRESH FISH +17

ADD WILD SHRIMP +3ea
MAKAI -MP

Day Boat Fresh Catch, Local Farm Inspired

DAY BOAT FISH TACOS (available until 3pm) 22

Fresh Catch, Avocado, Aloun Farm Cabbage Slaw, Roasted Tomato Salsa, Pico De Gallo, And Cilantro

HOUSE-MADE CAVATELLI PASTA 21

Hirabara Farm Kale, Local Mushrooms, Truffle Oil, House-Made Ricotta Cheese

ADD WILD SHRIMP +3 EACH

ORGANIC TARO ENCHILADAS 29

Spicy Enchilada Sauce, Local Green Beans, Pico de Gallo, Aged Cheddar

MACADAMIA NUT CRUSTED FRESH FISH 39

Mushroom Sake Reduction, Artisanal Brown Rice, Daily Farm Vegetable

FISH & SHRIMP & CHIPS 28

Waikiki Brewing Craft Light Beer-Battered Catch of the Day and Wild Shrimp, Rosemary Sea Salt Fries, Malt Vinegar Aioli, Lemon

WAGYU UMAMI BURGER 23

Herb & Garlic Sautéed Mushrooms, Gruyere, Arugula, Truffle Aioli, Housemade Kaiser Bun

ADD APPLEWOOD SMOKED BACON TO YOUR BURGER + 4

ROSEMARY GILLED EGGPLANT SANDWICH 16

Fresh Basil, Siracha Aioli, Hau'ula Tomatoes, Chevre, Local Arugula, Local Clover Sprouts

MOROCCAN FISH SANDWICH 19

Lime Crushed Avocado, Chipotle Aioli, Local Clover Sprouts, Hau'ula Tomatoes

HERB GRILLED CHICKEN & AVOCADO SALAD 22

Local Roasted Beets, Garbanzo Beans, Local Green Beans, Garden Greens, Maui Onion, Buttermilk-Dill Dressing
FARM TO HIGH RISE KIM CHEE 5

HOKKAIDO ARTISANAL BROWN RICE 5

VEGETABLE OF THE DAY 7

PARMESAN TRUFFLE FRIES 8

Garlic, Parsley
WAIALUA CHOCOLATE PURSE 12

Housemade Vanilla Bean Ice Cream, Caramel Sauce

BREAD PUDDING 12

Maui Gold Pineapple, Macadamia Nuts, Rum Butter Sauce, Housemade Vanilla Ice Cream

HOMEMADE ICE CREAM 7

Vanilla, Coffee, Strawberry or Coconut Lime Sorbet with Homemade Waffle Cone

LILIKOI POSSET 12

Homemade Macadamia Nut Cookie, Fresh Strawberries and Cream
PROSECCO 14

Benvolio, Veneto, Italy

SPARKLING ROSE 16

Lucien Albrecht, Alsace, France

CHAMPAGNE 22

Charles Heidseick, Champagne, France

SAUVIGNON BLANC 12

Whitehall Lane, Napa

PINOT GRIGIO 14

Marco Felluga, 'Mongris', Collio, Italy

CHARDONNAY 16

Hartford, Russian River Valley, California

RIESLING 15

Dr. Loosen, 'Blue Slate' Kabinett, Mosel, Germany

CHABLIS 18

William Fevre, Chablis, France

COTES DU PROVENCE ROSE' 14

Bieler & Sons, 'Sabine', Provence, Rose'

CABERNET SAUVIGNON 14

Robert Hall, Paso Robles, California

PREMIUM CABERNET SAUVIGNON 26

Grgich Hills, Napa Valley, California

PINOT NOIR 15

Ken Wright Vineyards, Willamette Valley, Oregon

ZINFANDEL 16

Ridge, "Three Valleys", Sonoma County, California

GRENACHE-SYRAH 12

Cotes du Rhone, Rhone Valley, France

MERLOT 16

Peju, Napa Valley, California

SAKE 12

KID, Junmai, Japan

SANCERRE 17

Les Demoiselles, Loire Valley

PREMIUM CHARDONNAY 23

Frank Family, Napa
MERRIMAN'S MAI TAI* 14

Old Lahaina Light and Dark Rums, Lime, House-made Mac-nut Orgeat, Orange Curaçao, Honey-Lilikoi Foam

NO KA OI * 14

Ocean Vodka or Beefeater Gin, Thai Basil, Lime, Honey-Lilikoi Puree

THE SAGE 14

Botanist Gin, Lime, Lemon, Sage, Agave, Orange

MEZCALOR 14

El Silencio Mezcal, Lime, House-made Jalapeno Syrup, Grand Marnier

GINGER MARTINI 14

Ocean Vodka, House-made Ginger Syrup

BOOZY LILIKOI TEA 14

Buffalo Trace Bourbon, Lilikoi, Hawaiian Natural Tea

NEW SQUARE 14

Rittinghouse Rye, Benedictine, Pimm's, Velvet Falernum

JALE-PALOMA 14

El Jimador Reposado, Lime, Housemade Jalapeno Syrup, Aperol, Fresh Grapefruit Juice
PETE'S ISLAND WHEAT 9

Kohola Brewery, 'Pete's Wheat', 5.5% with part of the Proceeds Donated to the Polynesian Voyaging Society

BLONDE ALE 9

Waikiki Brewing, 'Aloha Spirit' 4.6%

SAISON 9

Aloha Beer Company, 'Waimanalo Farmhouse Saison'' 5.4%

GOLDEN ALE 9

Honolulu Beer Works, 'El Guapo' 5.8%

IPA 9

Honolulu Beerworks, 'Hop Island IPA' 7.0%

HARD CIDER 11

Paradise Ciders, 'Guava Lava' 5.2%

Porter 11

Black Strap Waikiki Brew 5.6%
LOCAL CANE SUGAR SODAS 4

Cola, Diet Cola, Lemon Lime, Ginger Ale, Root Beer

FRESH SQUEEZED LEMONADE 5

CUCUMBER GINGER MINT LEMONADE 8

HOUSEMADE GINGER SODA 6

HOUSEMADE LILIKOI ICED TEA 6

HOUSEMADE FRUIT PUNCH 6

MANGO ICED TEA 4
Certified Organic products used whenever possible ~ *Consuming raw or undercooked foods may increase your risk of foodborne illness. A 4% surcharge on food goes entirely to our hardworking culinarians.
Reservations Available in Open Table
(808) 215-0022